Hydrepoxy 300 (WPM 300)
ARDEX WPM 300 (Hydrepoxy) is a multi functional membrane/barrier coating suitable for use:-
over fresh or damp concrete enabling the installation of subsequent floor coverings including paint and preventing efflorescence;
as a membrane in tanking applications (including potable water containment);
as a hydrostatic pressure resistant barrier on the negative side in below ground applications such as liftwells, basements, retaining wall and carparks.
When cured it will withstand 250kPa hydrostatic pressure (25mtr head of water).
Features & Benefits
Non-flammable & negligible odour.
Can be applied to damp surfaces.
Can be safely applied to freshly laid hardened (green) concrete.
Conforms to requirements of the Building Code of Australia as a waterproofing membrane.
Conforms to the requirements of Australian standard 4020 – 2000 and British Standard 6920 for use in contact with potable water.
When applied directly to the substrate the cured membrane will withstand 250kPa of hydrostatic pressure which is equivalent to a 25 metre head of water.
When used wet on wet over Ardex WPM 256 (HydrEpoxy 256) the cured membrane will withstand 400kPa of pressure which is equivalent to 40 metre head of water.
No maximum recoat time provided surface is clean and free from surface contaminants.
Can be overcoated using almost any decorative or industrial finishing paint.
Safe to use in sensitive locations (e.g. around food or habitable areas) and environmentally sound.
Prevents rising damp and the formation of efflorescence when used as a single coat barrier coat.
Has excellent adhesion to most substrates including brick, masonry, concrete block, concrete, stone and timber.
Easy clean-up using water.
Package Sizes
| Size | Colour | Coverage | Weight |
| --- | --- | --- | --- |
| 4 Litre Kit | Black | 6m2 | 5 kg |
| 4 Litre Kit | Grey | 6m2 | 5 kg |
| 20 Litre Kit | Black | 30m2 | 24 kg |
| 20 Litre Kit | Grey | 30m2 | 24 kg |
Related Products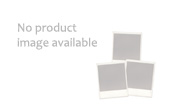 WPM 256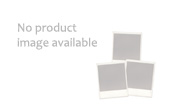 Deckweb